Amid the sober grays of her Puritan New England village, Glory Warren shone with a dazzling beauty that enchanted the men who saw her…and started whispers that she trafficked with the powers of darkness. The most lustful glances of all came from Reverend Josiah Bellingham, whose smiling face hid his devious heart. Accepting his marriage proposal would break Glory's free spirit and demand her blind obedience to him—even if it saved her from being hung as a witch. Terrified, Glory had no one to turn to—until young, virile trapper Quade Wylde strode masterfully into town and into her life. Should she trust this mysterious man whose kisses fired her senses with shameful desire? Or was she under passion's spell, dreaming of ecstasy that could only be hers if she risked everything for love?
"You do not learn a lesson easily, Glory Warren."
With a shriek and a gasp, Glory bolted upright and would have thrown herself into the water and fled had not a hand gripped her wrist and held her back. She saw a bare chest and a twist of black braid and concluded in her confusion that fate had repeated itself.
"Unhand me!" she shouted and sent a kick flying at the broad and muscled chest. The blow missed and the following swing of her fist at the ominous dripping face resulted in both her arms being held fast. Shortly she was snatched from the rock and found herself waist deep in the water, face-to-face with her captor.
"Easy, girl!" Quade laughed and jerked her close against him and with such an impact that the ribbon fastenings of her chemise gave way, exposing the soft mounds of her breasts. Quade groaned, regretting the need to handle her roughly, but it was the only way to protect himself from a furious flurry of kicks, one of which he feared might do lasting damage if properly aimed. "You need not cripple a friend," he shouted, pinning her arms behind her so that she was held tightly pressed against his chest.
Glory writhed against him like a caught eel, not giving up the fight until at last she heard the sound of his voice through the fog of her fear.
"Quade!" she cried. "Quade Wylde! 'Tis you!"
"Aye," he said, letting her hands loose. "'Tis me or what's left now that you've pelted me with bruises from head to toe."
"Quade!" Glory flung her freed arms around his neck, tormenting him much more with her sudden embrace than she had with her ferocious kicks. "You nearly scared me to an early grave." She sobbed and clung so tightly he felt every curve and hollow of her woman's body mold against him. "I thought you a savage," she whispered perilously close to his ear. "It was as before. You springing from the water the way the Narraganset did."
Quade gave a ragged sigh as he felt a jolt in his loins. "Was a foolish plan," he said hoarsely as she tormented him further by laying her weight fully upon him. A tremor he could not contain shook through the muscle and sinew of his large frame. "I should have called from the bank and made myself known."
"Aye," she said, twisting her bare legs on his as she struggled for sound footing on the river bottom. "Would have saved us both a bit of wear."
For all the time she burrowed against him he held his arms stiffly at his sides, his hands clenched tightly against his tense thighs. When he should have pushed her away, he could not bring himself to end the sweet torment of having her arms twined about him. His plight was great. Should he join the embrace he feared he would not stop with a brotherly hug and kiss, and he dared not go beyond that mild show of affection.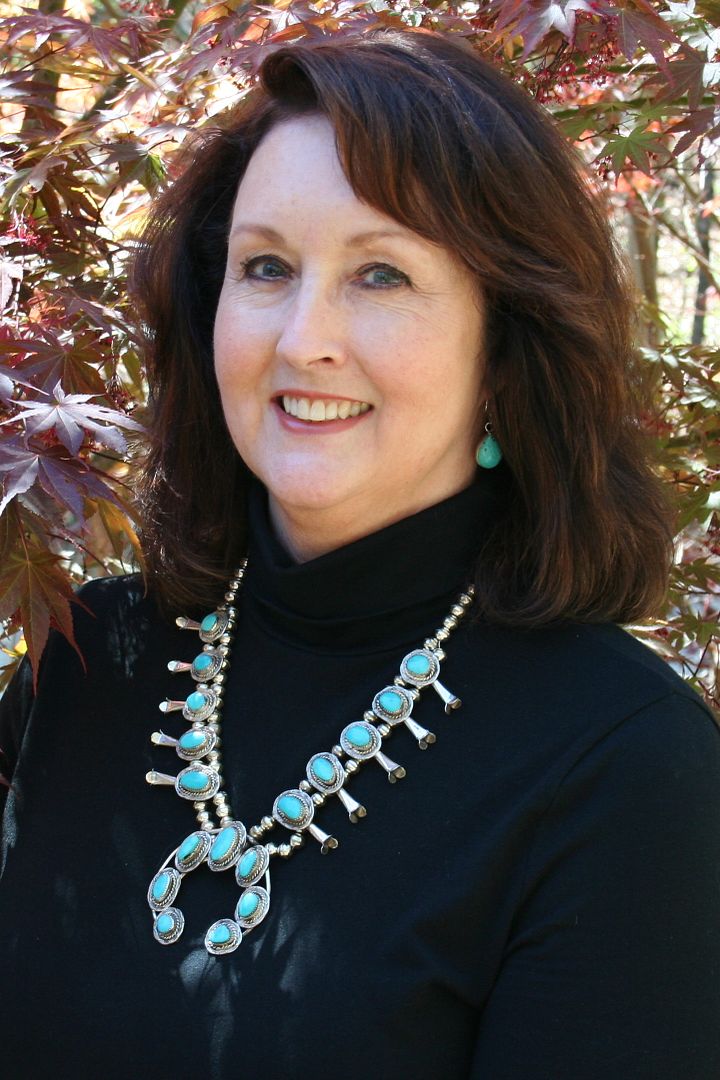 Let's find out more about Andrea
Always a romantic, Andrea Parnell enjoys creating characters whose passions for life and for matters of the heart run deep.

When she isn't at work on a novel or learning the inroads of social media, she is taking a walk in the woods, tending her flowers or enjoying the serenity of a cup of tea on the patio.
She is the author of twelve novels. Her works include historical and contemporary romance. Additionally, she has published short fiction and articles. Her books have received the Maggie, Romantic Times Reviewers Choice, and other awards, and have been favorably reviewed in Publishers Weekly.
Andrea lives in Georgia with her husband and two cranky but indispensible cats.

She invites everyone to download a free copy of her novella Dark Prelude, available at major eBook stores.