We're having a Quick & Quirky Chat with MFRW author Abbie St. Claire. Check out how she answers our questions and share your answers too!
If money were not an object, where would you most like to live? I'd live in Italy.
If you were a tool, what would people use you to do?Hammer. I'm a crack-the-whip kinda girl!
What's your Secret guilty pleasure?Reece's Peanut Butter Cups kept in the freezer. I love the cold!
YUMMY! Okay, if you were stranded on a tropical island, who would it be with?Stranded on a tropical island with Sean Connery. Still a sexy man to me!
Even YUMMIER! If you were on a reality show, what one would it be? Courtney Loves Dallas. Since she's a fashion Diva, she could teach me to dress. Because...I CANNOT!
City life or country life?Definitely City Life.
Ebook or paperback?Definitely ebook. I'm a gadget girl.
Zebras or elephants? Zebras. I love contrast in color and lack of uniformity.
A woman who knows men are good for nothing and all they do is cheat…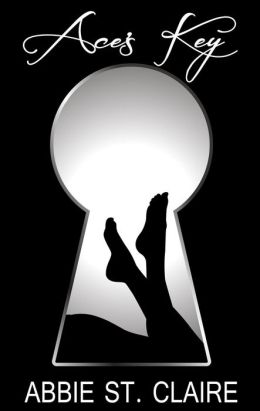 A man who knows his heart was given to only one love, his deceased wife, but still craves and promises pleasure…
Until trouble walks in his bar…
Alpha male Ace (Lucas) Giordano left Italy and his family behind when his beloved passed away. Women became toys that brought him pleasure. But a relationship was off the menu.
Mia Kennedy found more satisfaction in her job than in love and more stimulation from her toys than from her deadbeat boyfriend.
The last thing either of them believed was that they could enjoy more than just a good time, until they tried not to.
REVIEWS
"Well what can I say after reading this scorching hot read! I'm speechless it was just wow! I know that when I read Christmas in July by this author I knew she had some amazing talent with her writing skills in the Erotic genre but after reading Ace and Mia's story I have to say that Ms. St. Claire has gone over the top. I don't even know where to start off but I do have to say that in a couple of scenes throughout this read my pulse was racing.
(Monica Cardoza) Amazon Review
What can I say? Christmas in July roped me in, but Ace's Key held me captive. Two strong willed, set minds come together in the most unique way.
(Mariela Bustos)